Make an Inquiry
Contact
Land Rover Honolulu
Sales

:

(808) 432-9060

Service

:

808-457-1063

Parts

:

888-439-7049
Hours
Monday

8:00 AM - 5:00 PM

Tuesday

8:00 AM - 5:00 PM

Wednesday

8:00 AM - 5:00 PM

Thursday

8:00 AM - 5:00 PM

Friday

8:00 AM - 5:00 PM

Saturday

Closed

Sunday

Closed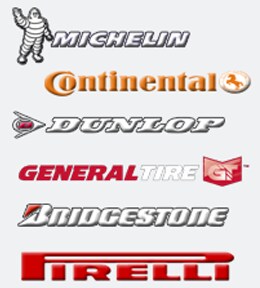 Specialists In Tire Care
---
Trust your tire care to the highly trained technicians at Land Rover Honolulu. They know your vehicle inside and out, and you can always count on them for expert tire advice.
The proper performance and effective life of your tires depends on many things, including tire type, speed rating, inflation pressure, wheel alignment, road conditions and your driving style. That's why it's important to visit a certified dealership for the following services:
Tire Inspection

- Routine tire maintenance will help ensure that your vehicle retains its superior safety and performance. Servicing your vehicle's tires and its other mechanical components in one place will save you time and money. Also, be sure to check your tire pressure periodically.

Wheel Alignment

- If your vehicle is "pulling" one way or the other as you drive, your wheels may be out of alignment, which can adversely impact tire wear and performance. If necessary, Land Rover Honolulu can conduct a four-wheel computerized alignment of front and rear suspension.

Tire Rotation*

- Regular rotation of your vehicle's tires helps prevent uneven wear, improper handling, reduced fuel efficiency and shortened tire life.

Tire Balancing

- As Tires wear, they can become out of balance, causing vehicle vibration and accelerated tire wear. When needed, Land Rover Honolulu can computer-balance all four wheels.
*Per tire manufacturer recommendations. Vehicles with staggered width tires cannot have their tires rotated.

Top Reasons to Buy Your Tires From Land Rover Honolulu
---
Your choice of tires is essential to preserving the exceptional standard of performance and safety that is the heart of your vehicle.
Don't Settle For Just Any Tires.

At Land Rover Honolulu, you can be confident that the correct tires will be used on your vehicle. We offer you high-quality tires -  designed for each model's suspension and performance capability.

Don't Compromise on Service.

While other tire shops may (or may not) offer the same brands and basic types of tires, when it comes to expertise and service, Land Rover Honolulu knows  vehicles and their tire requirements better than anyone else.

Dollars and Sense.

A common misconception is that tires are more expensive at a dealership. The truth is that our dealership offers competitive pricing on national brand tires.
Find Your Tires Here 
---
To assist with your tire purchases, we also provide you with a Price Match Guarantee* on our tires.